Looking for a list of our programs?
Check out our programs page!
Urban Community Arts Network (UCAN) is dedicated to supporting sustainability in the Madison music community and advocating for equity in the local arts and entertainment ecosystem.
We aim to empower artists of color by:
Subscribe to our newsletter today.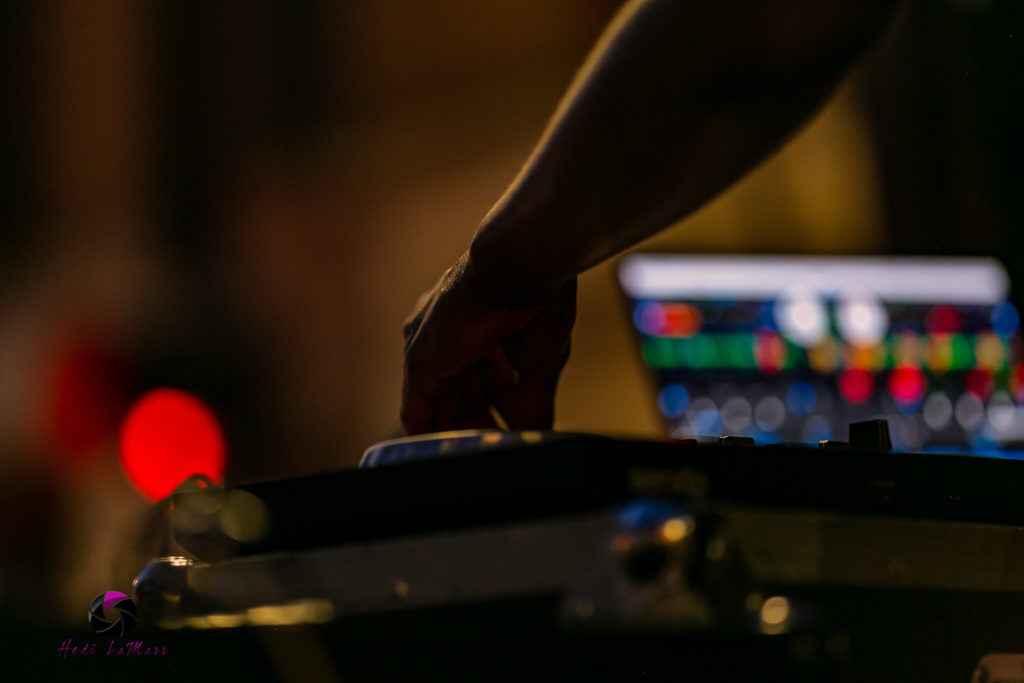 Photo Credit: Hedi LaMarr Photography
The Madison Hip-Hop Awards (MHHA) was founded in May of 2010 based on an idea by Mark "ShaH" Evans and Dexter "Tefman" Patterson as a response to the need to bring positive attention to Madison's talented and dedicated Hip-Hop scene.
The Madison Hip-Hop Awards ceremony is a not-for-profit event. Throughout the planning process for the first MHHA, organizers recognized multiple areas where the Hip-Hop community can use their art to enhance the general community and founded the local non-profit agency Urban Community Arts Network, Ltd (UCAN).
UCAN has since expanded to include programming within Madison area public schools, a free Summer concert series for the community, professional development seminars, and more.
Donate to support UCAN financially.
Karen was born and raised in Madison. She does science by day and follows the music by night. As a classically-trained cellist and occasional singer, Karen has a great ear for music and a particular love for local rock and Hip-Hop. She loves to support local musicians who are grinding for the art. Attempts at moving away have been futile, but with raw talent like this all around, who cares? In Karen's words, "Don't sleep on the 608."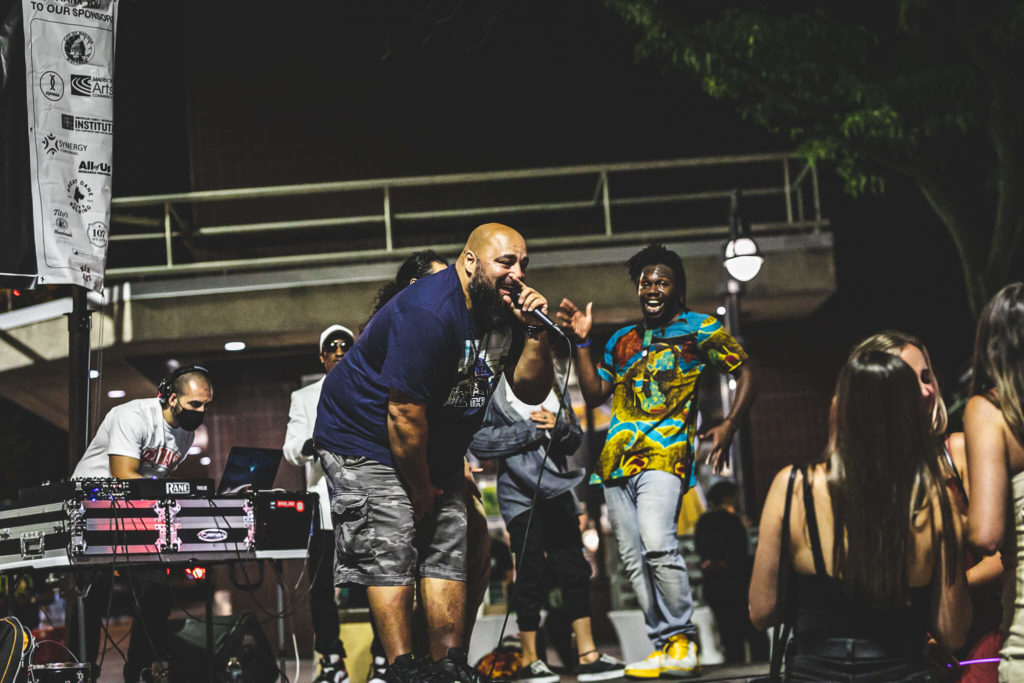 ShaH eats, sleeps and breathes Hip-Hop, and has been booking local and national acts for years. He is the owner of music blog, Get Your Buzz Up.com and ME Management and Consulting. ShaH also speaks about positive life choices with youth and young adults in Madison and surrounding areas.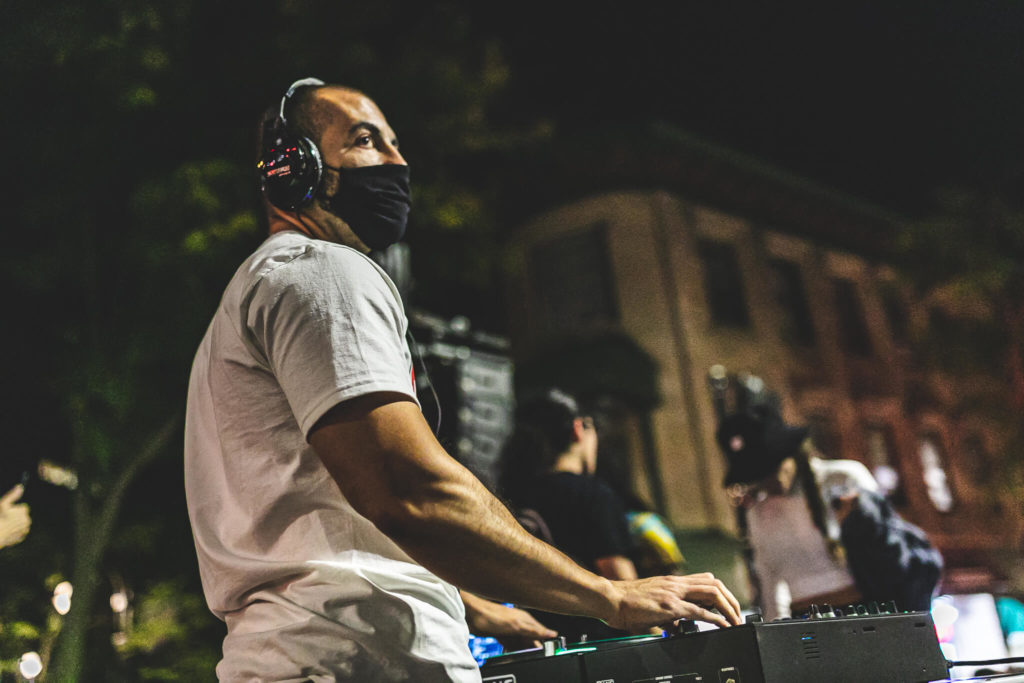 Known for his production on Young Jeezy's platinum-selling album The Recession, producer Pacal "DJ Pain 1" Bayley stays busy. His journey started in the late 90's while cultivating hip-hop sensibilities through visual art, DJing, and beat-making. He balanced a career in youth service/teaching with creating music, oftentimes marrying the two – he co-founded the first hip-hop performing arts program housed in an institute of higher education in Madison. Once he decided to focus on his production career, his resume quickly grew to include both legendary hip-hop acts (Public Enemy, MC Lyte) as well as contemporary hit-makers (Rae Sremmurd, 2 Chainz, 50 Cent). He has also garnered attention for his online video series on production and music business know-how.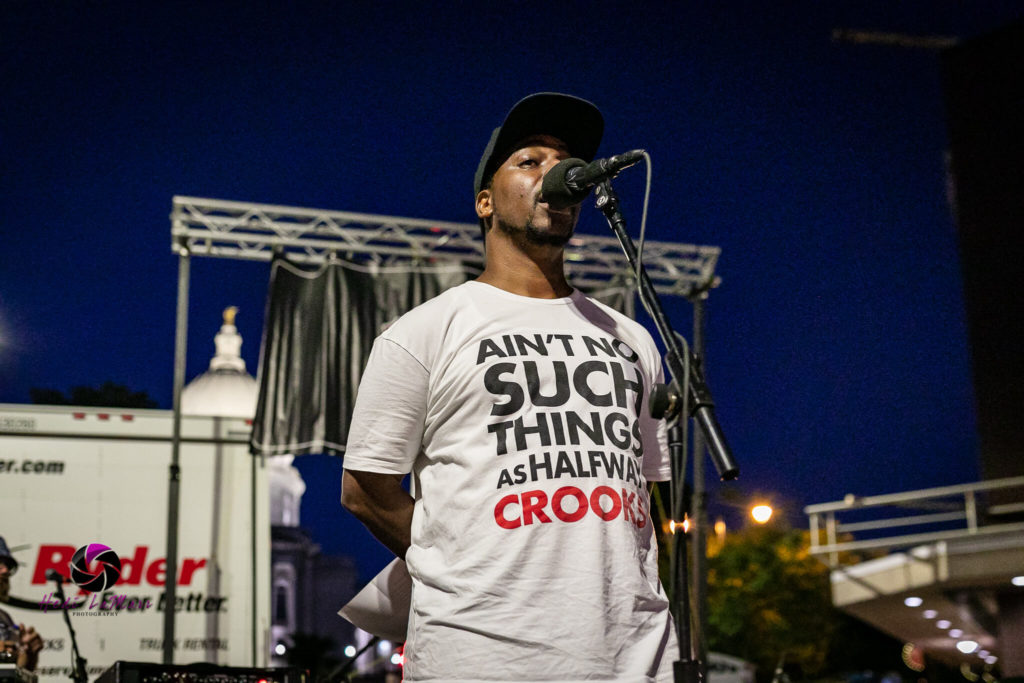 Artistic Innovation Coordinator
Corey Whitmore, better known as C-Dub or Dash D.U.B. is the founder and owner of the Milwaukee-based independent record label Duce Duce Entertainment. Dash D.U.B is not only an emcee but a songwriter, producer, and studio engineer. Born in Harrisburg, PA, Dash has lived up and down the east coast and in the Midwest, in Maine, Maryland, Illinois, and Madison, Wisconsin, before starting his music career in Milwaukee, WI. While attending college at Marquette University, Dash D.U.B was an intern at a local independent record label called BNN. After gaining experience there, he decided to officially start his own record label called Duce Duce Entertainment in the year of 2005. The first studio Duce Duce Ent operated out of was located near the streets of 22nd and Wells in Milwaukee, hence the name Duce Duce!!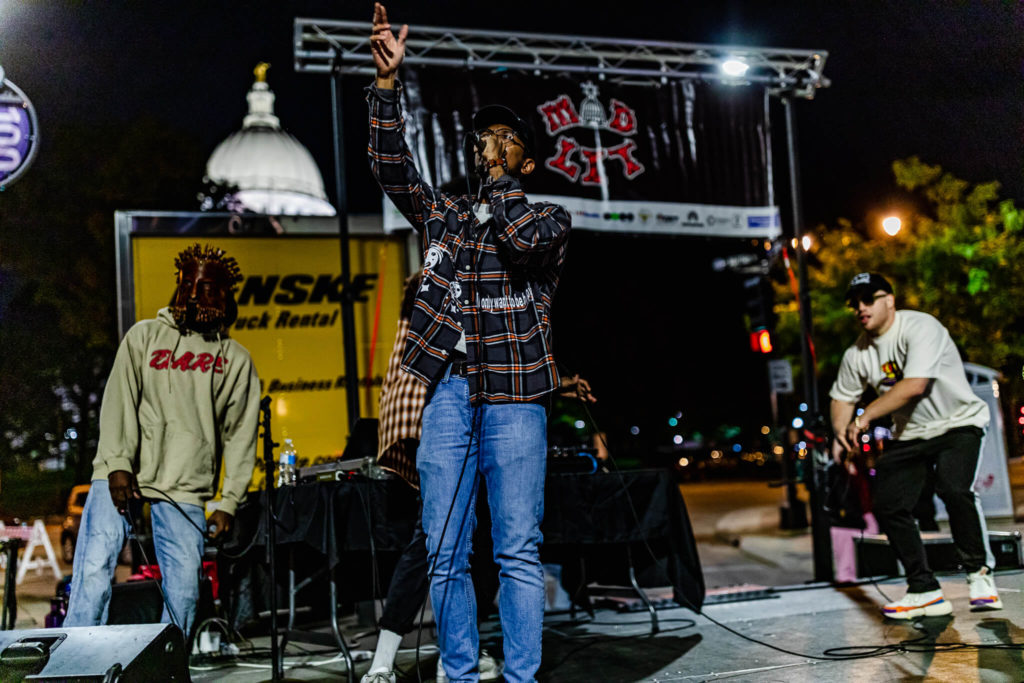 Tyler Brunsell is an emcee and Co-Founder of Supa Friends, a Hip Hop group based in Madison, WI. While still unsure of his fullest potential as someone who creates, he's been included as a teaching artist in numerous Hip Hop literacy initiatives, such as Urban Community Arts Network's (UCAN) Academic Rap Up, a program that allows students to express their knowledge through rhyme. By day, Tyler's focus is geared toward administrative assistance for UCAN, podcast development for Studio 22, and graphic design, which leaves just enough room for him to continue defining his artistry under moonlight.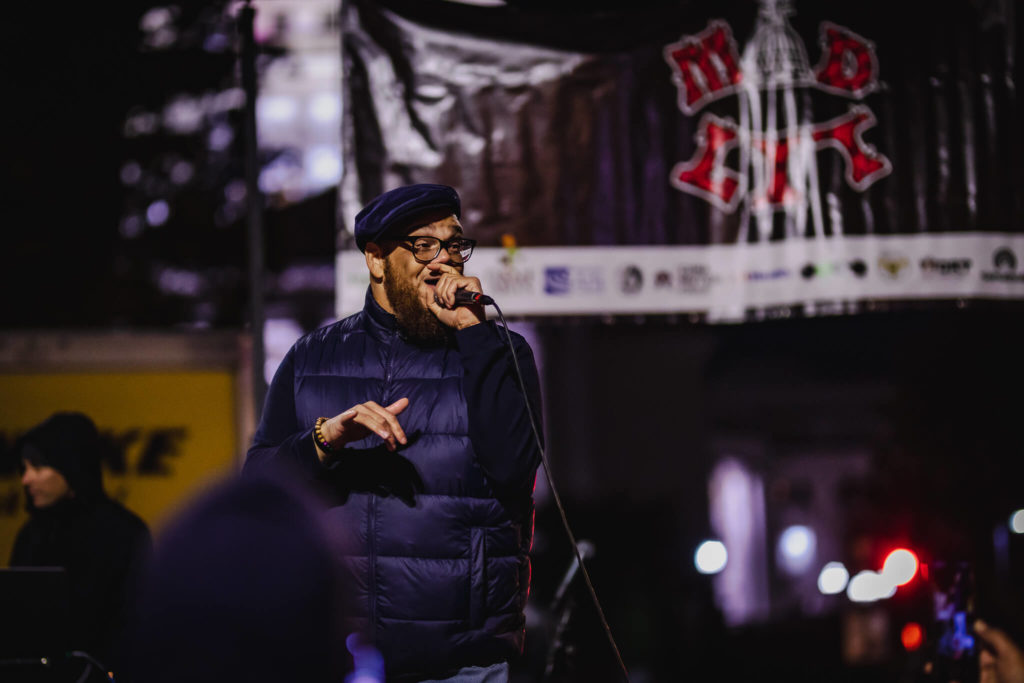 Rob Dz combines elements of jazz, funk, gospel and house to shape is his Adult Contemporary Hip Hop sound. He has performed alongside Hip Hop royalty including Nas, Eminem, Common, Talib Kweli, Naughty By Nature, Dead Prez and others. He has appeared on ESPN's Midnight Madness Special as well being selected as a national semi-finalist on MTV's Ultimate Hip Hop Talent Search. In 2016 he was named the community recipient of The National Medal Of Honor for Library and Museum Service for his youth work focusing on Hip Hop and digital literacy. In 2017, he was inducted into The Library Of Congress American Folklife Center and The National Museum of African American History and Culture as a member of The Story Corps program.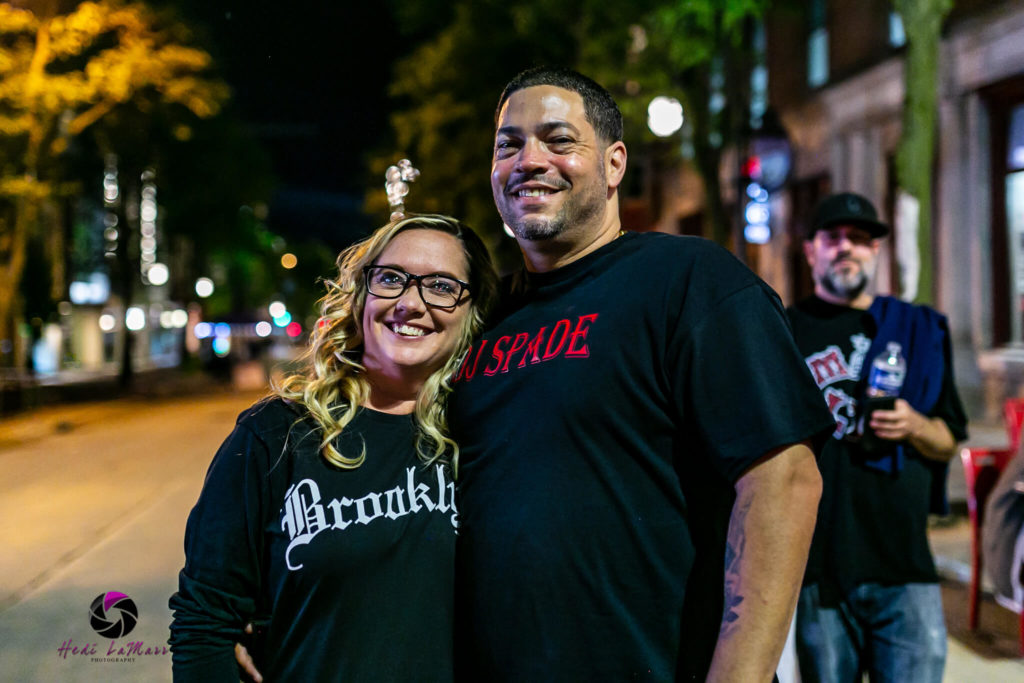 Rebecca "Bosslady" Barber
Rebecca Barber, better known as "Boss Lady", hosts the Universal Soul Explosion, Saturday nights, on 89.9 FM WORT and is also a WORT Board Member and involved in the Diversity Equity and Inclusion efforts of the station. Having been on air for over 13 years, she has a passion for music and community. She also works with Nehemiah Re-Entry as the Housing Coordinator for formerly incarcerated men. Boss Lady believes that music connects people, both in freedom and behind the walls. She supports local artists, musicians, creative arts, dance, and has a deep love for hip hop.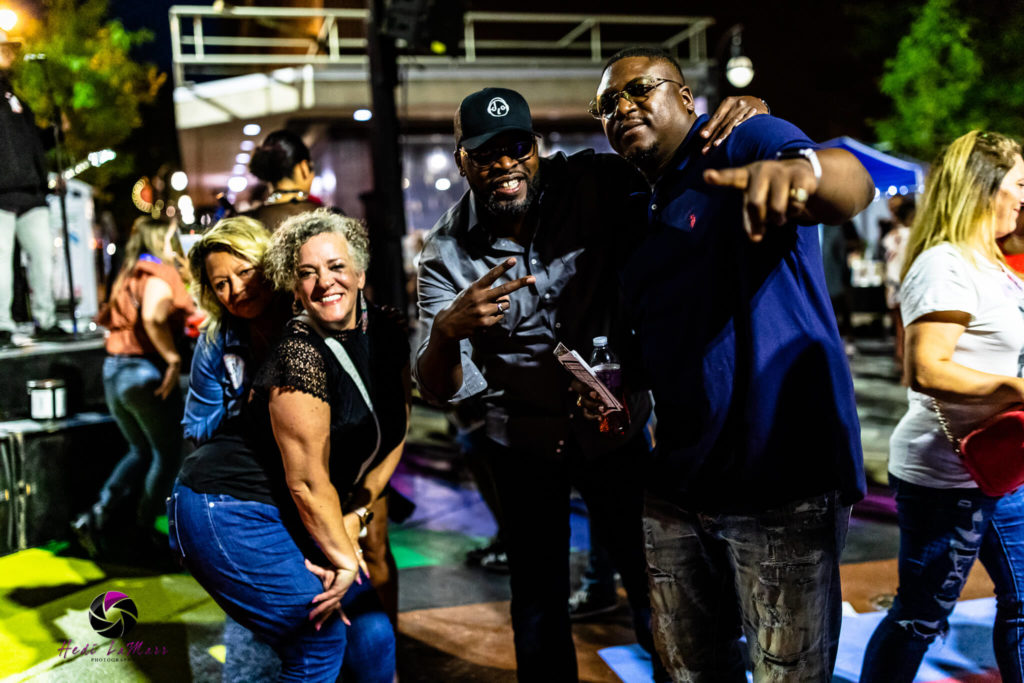 Bradley "DLO" Thomas is a producer/Emcee from Madison, WI. As a performing artist Thomas has shared stages with national and regional artists including The Game, Nipsey Hustle, Rob Dz,  Digable Planets, DJ Kool Herc, Clyde Stubblefield, Common, and Talib Kweli.
Thomas holds a Bachelors in Marketing and MBA from Edgewood College.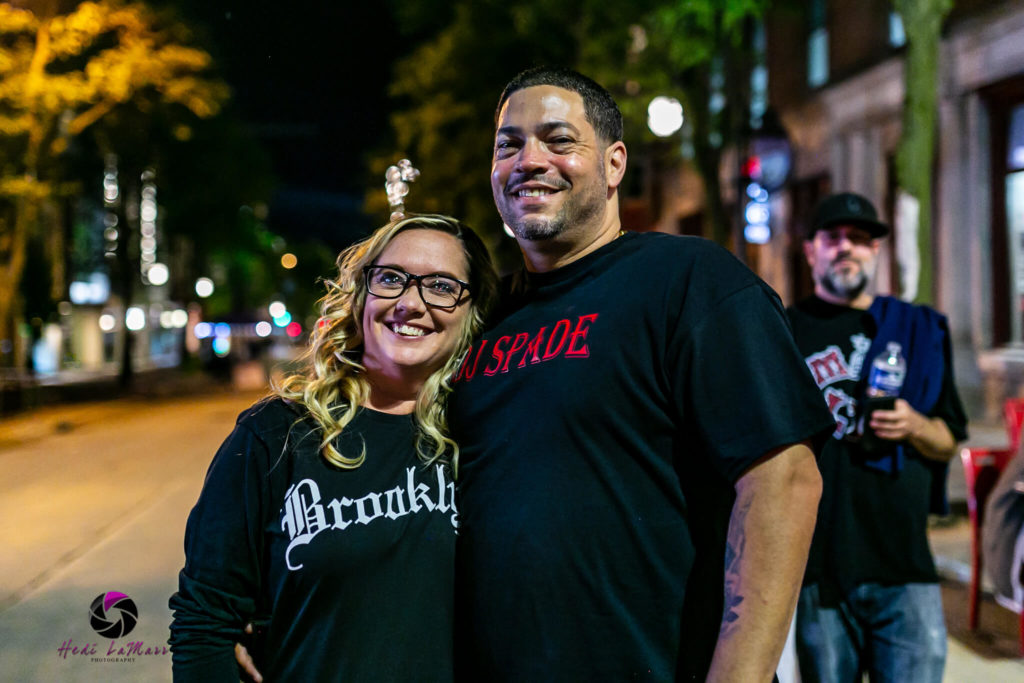 Rebecca "Bosslady" Barber
Donate to support UCAN financially.